Events

VI Annual GAMA User Conference
After a two-year break, on May 18, 2022, Infostroy held the GAMA User Conference, which took place in St. Petersburg for the sixth time. It was attended by our esteemed colleagues from Moscow, Surgut and St. Petersburg.
The event covered the most pressing issues of risk management (stress testing of funds), performance evaluation (features of calculating TWR and MWR), selection of alternative investments, portfolio evaluation methods, and displaying data in GAMA. Other covered topics included the new module «Credit risk» and the main features of GAMA V19: GAMA Market Agent (automatic updating of market data and checking their quality) and GAMA Terminal (displaying portfolios and company status in real time). GAMA V19 will be available to our users this summer.
Conference program:
• Market data quality check
• New developments in stress testing
• Evaluation of return on investment
• Work with analytical panels
• Updates in fair price calculation methods
• Selection of investments
• Ratings and credit risk assessment
• GAMA «Lifehacks» • GAMA V19: two cherries on the cake
• Questions related to GAMA support

• Current and future plans
The relaxed and informal atmosphere, traditional for Infostroy conferences, facilitated easy communication between colleagues and friends, as well as the exchange of experience and views on the directions for further development of the market and the system.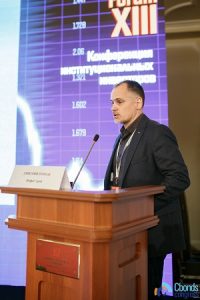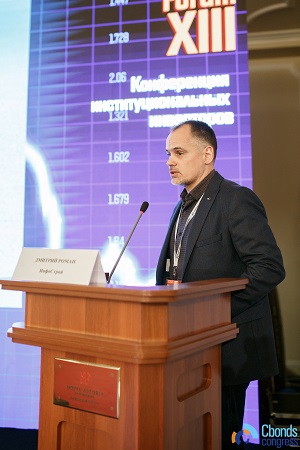 GAMA at Investfunds Forum XIII
InfoStroy Ltd. sponsored the XIII Annual Conference of Institutional Investors "Investfunds," held on May 19-20, 2022 in St. Petersburg.
The main topics of the event were new conditions and opportunities for investment in the current difficult geopolitical environment.
Marketing Director Dmitry Roman spoke at the forum with a report titled "GAMA Terminal — another step towards building an effective infrastructure for asset management".
"The evolution of working with data and reporting on the stock market is reminiscent of the development of road navigators – first there were paper maps, then simple digital maps, and finally, digital maps with live traffic updates: traffic jams, camera locations, and accident warnings. The same is true in reporting: first there were printed reports, then reports in Excel, then dashboards. However, it was still static data. Now we are introducing GAMA Terminal to the market. Unlike many other terminals, GAMA Terminal provides «live» data not only on the market, but also on portfolios. Data can be static or it can be constantly recalculated and displayed on your screen. Now you can turn on your computer and immediately get up-to-date information on all portfolios.
Moreover, GAMA Terminal allows you to combine various data sources. Now you can simultaneously see data on assets, risks, obligations of the company, information from accounting, etc.—all on one screen. This is a completely new level of viewing your company and a new level of working with data…," Dmitry comments.
Dmitry paid special attention to the financial benefits of implementing the GAMA portfolio management system. Services such as GAMA Agent (automation of routine operations) and GAMA Market Agent (updating market data) allow to save on at least one full-time employee salary.
Today, GAMA Terminal has become another big step for our company towards the implementation of a reliable and efficient asset management infrastructure for the investor.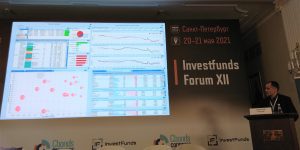 InfoStroy sponsored the Investfunds XII annual conference
InfoStroy Ltd. sponsored the XII annual conference of institutional investors Investfunds, held on May 21-22, 2021 in St. Petersburg. The event covered a variety of topics: changes in the collective investment marke during the pandemic, prospects for the pension industry development, new trends in investment strategies of the collective investment market representatives, new and reviving instruments, as well as a surge of interest in investing among individuals.
Marketing Director Dmitry Roman gave a speech titled "GAMA — when data speaks".
"We have been developing asset management software for over 30 years. And from time to time we see reports with a large number of figures, graphs, and diagrams. But, often times, because of this quantity and variety, it is difficult to understand what these figures and charts are trying to convey to us. Keep in mind, this data can help increase the company's competitiveness in the market. The purpose of my presentation was to show a small part of how GAMA portfolio management system transforms data, turning it into a source of valuable information for making investment decisions," said Dmitry.
• How to quickly and visually identify assets that have the most impact on the efficiency of portfolio management?
• How to make factor analysis more informative for the implementation of your investment strategy?
• How to control the share of total risk of a position in a portfolio?
• How can stochastic financial market modeling and scenario analysis be used for portfolio management?
These are the questions that were raised and discussed at the GAMA presentation.
Finally, "GAMA Terminal" sparked keen interest as the new product, which allows to receive extensive analytical information on investment portfolios in real time. Now with GAMA Terminal, you are not asking the computer about your portfolios. Now, wherever you are, GAMA will tell you everything about your investments and risks!
About remote operations
Dear colleagues!
At InfoStroy LLC ensuring the safety and well-being of our customers and employees has always come first. Given the pandemic, management has decided to switch to remote operations.
Remote operation comes into effect on March 17, 2020.
For our valued customers this means the following:
Development
Remote work will not affect the software development process.
Support
Consultations will still be available through the GAMA Technical Support Portal.
Tasks on the portal can be created regarding ANY emerging issues, including organizational ones.
Phone communication will be limited!
Exchange of correspondence
Receiving mail correspondence, delivered to the Infostroy office, is available only in exceptional cases by prior arrangement. We also anticipate delays in government postal services. Given the situation, we offer to use scanned copies of documents whenever possible, and to postpone the exchange of the originals until the situation stabilizes.
User Conference
Due to the ongoing COVID-19 pandemic, we have decided to delay our decision on whether we are going to hold our annual GAMA User conference. Once we have more information, we will provide an update.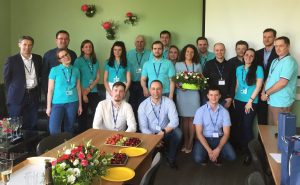 Fifth Annual GAMA User Conference
On May 15th, 2019 InfoStroy hosted the fifth annual GAMA user conference in Saint Petersburg. The conference was attended by our dear colleagues from Moscow, Kazan, Surgut, and Saint Petersburg.
The program of the event covered the most relevant accounting issues (amortized cost, REPO re-evaluation), risk management (stress testing directly in GAMA and uploading data to the regulator files), and investment analysis (yield calculation options, asset management company (AMC) performance report). It also included an overview of GAMA's automatization of routine operations ("Agent" application) and data visualization features (dashboard functionality).
In addition, the conference introduced an advanced analytical feature — a new module ALM (Asset & Liability Management). The first version of the ALM feature is already available to GAMA users.
2019 Conference overview:
·         Stress test with a human face: implementation in GAMA
·         "Sweet couple": native stress test in GAMA and export into the Central Bank stress-test model
·         "Minimum program requirements" for an effective stress testing
·         "A good life is even better!": new additions to make the work easier
·         Amore mio: asset accounting at an amortized cost in GAMA
·         One more time about REPO
·         Trust, but verify: AMC efficiency control
·         "Show me the yield!": Types of Yield in GAMA
·         You've got to see it! (visualization in GAMA)
·         A matter of skill (возможно "A piece of cake" если значение дела техники — "очень легко"): what GAMA Agent is capable of
·         This mysterious ALM …
·         All about GAMA's support
The informal setting of InfoStroy's conference helped facilitate effective communication between the attendees and exchange their experience and opinions regarding the direction of future development of GAMA.

InfoStroy held the 4th annual conference of GAMA users on May 16, 2018
On May 16, 2018, InfoStroy held the fourth annual GAMA user conference, which was attended by representatives of the companies that use GAMA, as well as our potential clients.
During the event, the company's experts presented the most important and useful features that have been introduced in the system over the past year, highlighted the specific features of the previously developed and expanded capabilities of GAMA, and also discussed a few future product development plans concerning the new GAMA V15 functionality in particular.
As a result, the conference covered a wide range of topics: accounting issues (asset evaluation at fair value, accounting for REPO transactions), risk management (stress testing by the Central Bank scenarios), analytical capabilities of the system (alternative investments, dynamic dashboards, G-curve visualization, TWR extensions), data quality (new and extended imports, maintaining the relevance of market data), and finally, the interaction process between the company and users.
Traditionally, the conference provided an opportunity for the guests to share their experiences and for the host country to learn more about the areas of development that are currently in high demand.

III Annual GAMA Users Conference St. Petersburg, May 24, 2017
This year's participants included representatives from NPF Future, NPF Volga-Capital, NPF Stroykompleks, NPF Gefest, ONPF Doverie, NPF Tradition, UK IJC Capital Partners, Moscow Stock Exchange, Investment Capital Ukraine (IKU), Insurance Company Surgutneftegaz …
The program of the conference was full of events and included stress testing of NPFs by the CBR methodology — theory, implementation into GAMA and ways to use it, functionality of alternative investments, implementation of the OSBU requirements, new dynamic dashboards, new functionality to reduce manual and routine operations , etc.
All the new implementations were presented by the specialists who led development of the new features.

GAMA sponsored conference «Building Risk Management Solutions for NPF in accordance to the new legislation»
The conference was organized by the National Association of Pension Funds (NAPF). http://www.napf.ru/102507
At the conference InfoStroy's Director of Marketing Dmitry Roman gave a presentation titled «You know how to invest – GAMA knows how to compute».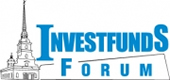 GAMA at Investfunds Forum VII
26-27 May 2016, St. Petersburg, Russia
InfoStroy sponsored this prestigious All Russia conference (http://cbonds-congress.ru/events/309/.
On the first day of the conference InfoStroy's Marketing Director Dmitry Roman gave an impressive presentation titled «You know how to invest – we know how to compute». The focus of the presentation was on new analytical and visualization features in GAMA version 12.0 to National Pension Funds.

Video of the presentation can be found here

II Annual GAMA User Conference
25 May 2016, St. Petersburg, Russia
On May 25, 2016 InfoStroy invited their users to the II Annual GAMA User conference. One of the topics presented was GAMA Version 12 new features.
The conference is an opportunity for attendees to update their technical knowledge, gain exclusive previews of upcoming functionality, meet their peers and talk with GAMA Development Team.
To get the GAMA 12 brochure send a request to Gama2019@infostroy.com.
The 2016 Conference Season Is Gathering Pace
InfoStroy is embarking on a very busy spring this year, as we will be attending — and speaking — at a number of conferences.

The 7th Russia Pension Congress March 17, 2016, Moscow, Russia
http://lbsglobal.com/ru/finance/vii-congress-of-the-russian-pension
The aim of this high-profile event is to bring together government officials, pension industry leaders, and international experts, to showcase best practices and ways of building a stable and long-lasting pension systems in Russia. This is a 'must attend' event if you are involved in Pension funds in Russia.

User Conference on InfoStroy's acclaimed Global Asset Management System — GAMA
May 25, 2016, St. Petersburg, Russia
We are happy to report that Users attending previous GAMA user conferences has provided a lot of positive feedback and suggestions for new feature/functionality in GAMA. Their feedback form the basis for this year's conference.
InfoStroy is pleased to invite all GAMA Users to attend this year's Conference in St Petersburg. The programme promises to be even more interesting than previous User Conferences and we aim to provide real 'take away' that will be useful to existing and potential users of our services.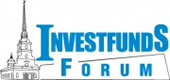 Investfunds Forum VII — Institutional Investors Conference
May 26-27, 2016 St. Petersburg, Russia
http://cbonds-congress.com/events/309/
Again this Year – InfoStroy is the main sponsor of the Forum. We aim to give delegates a presentation at the Forum with useful information and thought leadership views to all the participants

Dyalog '16 Global User Meeting
October 9-13, 2016 Glasgow, United Kingdom
http://www.dyalog.com/user-meetings/dyalog16.htm
At the Dyalog '16 Global User Meeting, InfoStroy's Managing Director, Alexey Miroshnikov, will present the latest developments achieved in working with visualisation of the results of analytical calculations in the GAMA (Global Asset Management Assistant) software. Developed in Dyalog APL, the GAMA software suite is the market leading application for managing portfolios of assets in Russia and CIS countries.
Report from InfoStroy's participation in the 2015 — 2016 winter season conferences
InfoStroy sponsored a number of prestigious conferences during the winter 2015-2016 season

International Conference on «The Russian market NPF Reloaded in a pension maneuvers. The results of the structural changes and development prospects » — took place December 3rd 2015 in Moscow
InfoStroy sponsored this prestigious International conference, which was focused on «The Russian market of SPC: reboot in terms of pension maneuvers. The results of structural changes and prospects».
At the conference InfoStroy's Director of Marketing Dmitry Roman gave a presentation named «GAMA: A new look at the Non State Run Pension Fund work."
The conference was organised by the National Association of pension funds (NAPF).

Round Table discussion: IT-solutions for institutional investors — February 11, 2016, Moscow
The Round Table was titled «IT-solutions for institutional investors» and was organized by Cbonds.InfoStroy was the main sponsor.
http://cbonds-congress.com/events/305/
The Round table was kicked off with a presentation by InfoStroy's Marketing Director Dmitry Roman. The presentation was focused on new features in GAMA version 11.5 to National Pension Funds and was titled «GAMA: a new look at the work of the NPF. You know how to invest, we know how to compute».
The Conference Season, 2015
InfoStroy is planning to participate and speak at several conferences during 2015. Below you can review the dates and events:

1. Workshop—Webinar «Practical implementation issues of risk management in Non Government Pension Funds (NPF).» Moscow, NAPF, 21/04/2015
http://www.napf.ru/90753
The seminar is devoted to the theory and practice of risk management in general as well as having a specific focus on the special requirements for NPF's.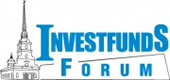 2. Investfunds Forum V — Institutional Investor Conference
June 4—5, 2015, St. Petersburg
http://cbonds-congress.com/events/261/?l=2
The Forum is organised to bring together all groups of institutional investors, and create an opportunity for managers to find new customers. For investors, the Forum is aiming to provide an opportunity to review, how they can get the best asset management deals.
InfoStroy Ltd. – represented by our leading GAMA brand — is sponsoring the Forum.
During the conference, InfoStroy will present the GAMA (Global Asset Management) solution. The Forum further gives us an opportunity to show delegates the new, and enhanced, dedicated NPF features, which we have implemented recently.

3. Dyalog '15 International User Conference, Naxos Beach, Sicily, Italy, 06-10.09.15
http://dyalog.com/user-meetings/dyalog15.htm
Dyalog '15, the annual opportunity for APL users to exchange experience, update their technical knowledge through product training and workshops and influence Dyalog Ltd's direction through discussions with the Dyalog Development Team. Implemented in Dyalog APL, The Global Asset Management (GAMA) Solution is the leading application for asset management in Russia and the Former Soviet Republics.