Events

InfoStroy held the 4th annual conference of GAMA users on May 16, 2018
On May 16, 2018, InfoStroy held the fourth annual GAMA user conference, which was attended by representatives of the companies that use GAMA, as well as our potential clients.
During the event, the company's experts presented the most important and useful features that have been introduced in the system over the past year, highlighted the specific features of the previously developed and expanded capabilities of GAMA, and also discussed a few future product development plans concerning the new GAMA V15 functionality in particular.
As a result, the conference covered a wide range of topics: accounting issues (asset evaluation at fair value, accounting for REPO transactions), risk management (stress testing by the Central Bank scenarios), analytical capabilities of the system (alternative investments, dynamic dashboards, G-curve visualization, TWR extensions), data quality (new and extended imports, maintaining the relevance of market data), and finally, the interaction process between the company and users.
Traditionally, the conference provided an opportunity for the guests to share their experiences and for the host country to learn more about the areas of development that are currently in high demand.

III Annual GAMA Users Conference St. Petersburg, May 24, 2017
This year's participants included representatives from NPF Future, NPF Volga-Capital, NPF Stroykompleks, NPF Gefest, ONPF Doverie, NPF Tradition, UK IJC Capital Partners, Moscow Stock Exchange, Investment Capital Ukraine (IKU), Insurance Company Surgutneftegaz …
The program of the conference was full of events and included stress testing of NPFs by the CBR methodology — theory, implementation into GAMA and ways to use it, functionality of alternative investments, implementation of the OSBU requirements, new dynamic dashboards, new functionality to reduce manual and routine operations , etc.
All the new implementations were presented by the specialists who led development of the new features.

GAMA sponsored conference «Building Risk Management Solutions for NPF in accordance to the new legislation»
The conference was organized by the National Association of Pension Funds (NAPF). http://www.napf.ru/102507
At the conference InfoStroy's Director of Marketing Dmitry Roman gave a presentation titled «You know how to invest – GAMA knows how to compute».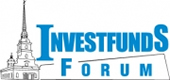 GAMA at Investfunds Forum VII
26-27 May 2016, St. Petersburg, Russia
InfoStroy sponsored this prestigious All Russia conference (http://cbonds-congress.ru/events/309/.
On the first day of the conference InfoStroy's Marketing Director Dmitry Roman gave an impressive presentation titled «You know how to invest – we know how to compute». The focus of the presentation was on new analytical and visualization features in GAMA version 12.0 to National Pension Funds.

Video of the presentation can be found here

II Annual GAMA User Conference
25 May 2016, St. Petersburg, Russia
On May 25, 2016 InfoStroy invited their users to the II Annual GAMA User conference. One of the topics presented was GAMA Version 12 new features.
The conference is an opportunity for attendees to update their technical knowledge, gain exclusive previews of upcoming functionality, meet their peers and talk with GAMA Development Team.
To get the GAMA 12 brochure send a request to Gama2016@infostroy.com.
The 2016 Conference Season Is Gathering Pace
InfoStroy is embarking on a very busy spring this year, as we will be attending — and speaking — at a number of conferences.

The 7th Russia Pension Congress March 17, 2016, Moscow, Russia
http://lbsglobal.com/ru/finance/vii-congress-of-the-russian-pension
The aim of this high-profile event is to bring together government officials, pension industry leaders, and international experts, to showcase best practices and ways of building a stable and long-lasting pension systems in Russia. This is a 'must attend' event if you are involved in Pension funds in Russia.

User Conference on InfoStroy's acclaimed Global Asset Management System — GAMA
May 25, 2016, St. Petersburg, Russia
We are happy to report that Users attending previous GAMA user conferences has provided a lot of positive feedback and suggestions for new feature/functionality in GAMA. Their feedback form the basis for this year's conference.
InfoStroy is pleased to invite all GAMA Users to attend this year's Conference in St Petersburg. The programme promises to be even more interesting than previous User Conferences and we aim to provide real 'take away' that will be useful to existing and potential users of our services.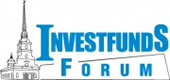 Investfunds Forum VII — Institutional Investors Conference
May 26-27, 2016 St. Petersburg, Russia
http://cbonds-congress.com/events/309/
Again this Year – InfoStroy is the main sponsor of the Forum. We aim to give delegates a presentation at the Forum with useful information and thought leadership views to all the participants

Dyalog '16 Global User Meeting
October 9-13, 2016 Glasgow, United Kingdom
http://www.dyalog.com/user-meetings/dyalog16.htm
At the Dyalog '16 Global User Meeting, InfoStroy's Managing Director, Alexey Miroshnikov, will present the latest developments achieved in working with visualisation of the results of analytical calculations in the GAMA (Global Asset Management Assistant) software. Developed in Dyalog APL, the GAMA software suite is the market leading application for managing portfolios of assets in Russia and CIS countries.
Report from InfoStroy's participation in the 2015 — 2016 winter season conferences
InfoStroy sponsored a number of prestigious conferences during the winter 2015-2016 season

International Conference on «The Russian market NPF Reloaded in a pension maneuvers. The results of the structural changes and development prospects » — took place December 3rd 2015 in Moscow
InfoStroy sponsored this prestigious International conference, which was focused on «The Russian market of SPC: reboot in terms of pension maneuvers. The results of structural changes and prospects».
At the conference InfoStroy's Director of Marketing Dmitry Roman gave a presentation named «GAMA: A new look at the Non State Run Pension Fund work."
The conference was organised by the National Association of pension funds (NAPF).

Round Table discussion: IT-solutions for institutional investors — February 11, 2016, Moscow
The Round Table was titled «IT-solutions for institutional investors» and was organized by Cbonds.InfoStroy was the main sponsor.
http://cbonds-congress.com/events/305/
The Round table was kicked off with a presentation by InfoStroy's Marketing Director Dmitry Roman. The presentation was focused on new features in GAMA version 11.5 to National Pension Funds and was titled «GAMA: a new look at the work of the NPF. You know how to invest, we know how to compute».
The Conference Season, 2015
InfoStroy is planning to participate and speak at several conferences during 2015. Below you can review the dates and events:

1. Workshop—Webinar «Practical implementation issues of risk management in Non Government Pension Funds (NPF).» Moscow, NAPF, 21/04/2015
http://www.napf.ru/90753
The seminar is devoted to the theory and practice of risk management in general as well as having a specific focus on the special requirements for NPF's.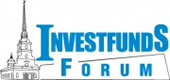 2. Investfunds Forum V — Institutional Investor Conference
June 4—5, 2015, St. Petersburg
http://cbonds-congress.com/events/261/?l=2
The Forum is organised to bring together all groups of institutional investors, and create an opportunity for managers to find new customers. For investors, the Forum is aiming to provide an opportunity to review, how they can get the best asset management deals.
InfoStroy Ltd. – represented by our leading GAMA brand — is sponsoring the Forum.
During the conference, InfoStroy will present the GAMA (Global Asset Management) solution. The Forum further gives us an opportunity to show delegates the new, and enhanced, dedicated NPF features, which we have implemented recently.

3. Dyalog '15 International User Conference, Naxos Beach, Sicily, Italy, 06-10.09.15
http://dyalog.com/user-meetings/dyalog15.htm
Dyalog '15, the annual opportunity for APL users to exchange experience, update their technical knowledge through product training and workshops and influence Dyalog Ltd's direction through discussions with the Dyalog Development Team. Implemented in Dyalog APL, The Global Asset Management (GAMA) Solution is the leading application for asset management in Russia and the Former Soviet Republics.