Press Releases
InfoStroy Expands Development Team
Appointment of Andrew Goloushkinym represents a significant expansion.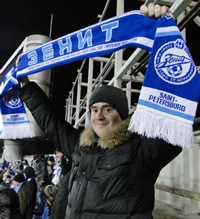 InfoStroy Ltd., a leading developer of portfolio management solution software in Russia, announces that Andrew Goloushkinym has joined their Development team. Andrew joins in a new job role which represents an expansion of the team.
Andrew graduated 2 years ago from Baltic State Technical University 'Voenmekh' at D. Ustinov (St. Petersburg), where he studied at the faculty of Control Systems. He is specialised in Information Systems and Technology. During training, he further studied programming languages such as Delphi and Pascal, and Andrew has also completed several courses on application development in Java.
Upon joining Infostroy, where the main programming language is Dyalog APL, Andrew said, «Getting Started with APL was a discovery for me, mostly because this language is completely different to any other language I know. Initially I thought that it would be extremely difficult to learn. But I soon realized that APL simply takes a fundamentally different approach to programming, and once I understood that, it turned out to be much easier than any other programming language I've used. After a week or so I came to appreciate that APL is incredibly suitable for developing applications with large amounts of financial and mathematical calculations."
«In addition to programming I am interested in playing sports such as football and basketball. I am a fan of 'Zenith' football club in St. Petersburg. I follow the team on the TV screen and, if possible, at the stadium. Additionally, I am fond of chess and at school I won the city and regional competitions «- says Andrew about his hobbies.
Andrew will join the development team for GAMA Portfolio Management and will mainly be focused on the development and support capabilities of the system to integrate with external data sources.